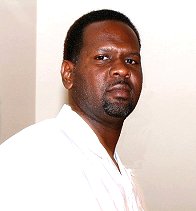 Post Entertainment originated in Macon, Georgia, a city embedded with a rich musical history. Macon is the home of many artists that have shaped the music arena. Lena Horne, Otis Redding, The Allman Brothers Band, and Little Richard are just a few that called Macon home.
My love for jazz began at a very young age. I grew up listening to Grover Washington, George Benson, and Roy Ayres. Since that time I've been a fan of smooth jazz.
Post Entertainment became a known medium of providing smooth jazz throughout the state of Georgia. During those years I built a strong rapport with local and national jazz artists. The concerts and jazz festivals always brought out the most interesting people – those who knew how to balance life's priorities with a little relaxation.
Now that I have migrated to the Winston-Salem area, it is time to build a smooth jazz community in the Triad. My plans for the future will span throughout the community. We will sponsor charitable events geared towards keeping children in the arts.
Our mission is to educate and broaden our knowledge about smooth jazz and the artists performing this genre of music, and to exhibit the lifestyle and culture associated with smooth jazz. Jazz covers a wide spectrum of artists out there waiting and wanting to be heard. Music plays such a significant role in our lives. Everyone has a song that ties into a period in his or her life – whether it is happy or sad. Let's keep the music flowing and making footprints in our lives by supporting the artists and keeping them inspired to keep writing great music.
Thank you
Carl Denerson
Post Entertainment